COREY D & PEPPER MaSHAY WIN WORLD'S LEADING SONG WRITING COMPETITON
- USA Song WritingCompetiton Press Release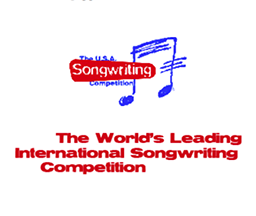 DEC. 9th – Ft. Lauderdale, FL. - The U.S.A. Songwriting Competition (songwriter.com), the world's leading international songwriting competition announced Dance Diva, Pepper MaShay (Dive In The Pool, Lost Yo Mind, I Got My Pride) and Producer/DJ/Remixer Corey D as the winners of the 2008 dance/electronica song writing competition for Does Your Mamma Know (You're A Freak).
A Blue Ribbon committee of music industry judges including record label publishers, producers, A&R from Universal Music®, Warner®, EMI®, Sony/BMG Music®, and other distinguished professionals in the music industry have awarded "Does Your Mamma Know" the best dance/electronica song after hearing hundreds of songs submitted by singers, writers and music producers from all over the world.
With lyrics by Pepper MaShay and music by Corey D "Does Your Mamma Know (You're A Freak)" is an upbeat retro-style dance song that celebrates the 30th anniversary of disco music with a cheeky poke at Hollywood's pampered youth.
Released on October 21st to rave reviews, the 10-version maxi-single for "Does Your Mamma Know (You're A Freak)" is available on Pepper MaShay's website (peppermashay.com), DJ Corey D's website (djcoreyd.com), iTunes, perfectbeat.com, masterbeat.com, cdbaby.com and amazon.com.