Thanks To DJ Corey D
Well in the desert news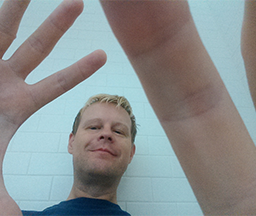 DJ Corey D jumped on board with the Well after a request from Will Paige, Publisher and Owner of the Desert Daily Guide. We were looking for someone to produce the second CD for our Desert Jam Fundraiser, and Corey D graciously said he would do it. No words can thank him for the service he provided us. A masterful piece it is. It takes people like Corey D, and Will, to help organizations like the Well, and we want him to know how much we appreciate him. Please read about him in this column.
Corey D is the Program Director for 2 Radio Stations, as well as a music producer / remixer and DJ with a syndicated radio show on several radio stations. Although his focus is primarily on dance music, he has produced country, instrumental and opera albums in the past.
In 2014, he had 2 songs reach the Billboard® Top 25 Club Chart. One with Right Said Fred and another with new comer, Shara Strand. He won "Best Dance / Electronica Song of the Year" and is the only DJ living in Palm Springs to spin at White Party. He has just released a new single with Pepper MaShay called Does Your Mamma Know (You're A Freak), as well as a new remix package for singer, Raquela called Summertime.
His company, PNN Media Group, owned by himself and his husband, Allen Edwards, is a multi-media company that provides content for national radio and television stations, as well as TV and radio stations they own, including the new Palm Springs Local KLPS 19 (www. klps.com), the LGBT station, Proud Television (www.ProudTV.tv). PNN.FM Radio and ClubHits.fm Radio. PNN Media Group also produces the LGBT Visitors Map for Palm Springs and Cathedral City, and won the "Directors Choice Golden Palms Award" for pro- ducing the Palm Springs LGBT Visitors Guide for 5 consecutive years. For the past 5 years, PNN Media Group has also produced the annual Interfusion Music Summit, or IMS (www. IMS.club), for the City of Cathedral City.